Home /
Athlon's Essential 11 Links of the Day: July 10, 2013
Rounding Up the Web's Best Sports Links So You Don't Have To.
This is your daily link roundup of our favorite sports posts on the web for July 10.
• It's the week of ESPN The Magazine's Body Issue. It's okay to link to, because it's, you know, sports. That's drag racer Ashley Force in the picture.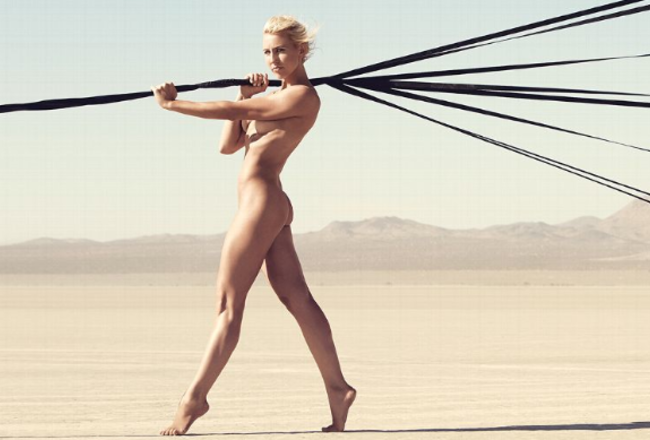 • They take their bets seriously across the pond (NSFW ugly naked butt alert).
• NFL thuggery has made its way to front offices across the league.
• Who knew that a female athlete's toughest opponent is a part of her own anatomy? Also, boobehs!
• We all like to think we know what will happen in the SEC this season. In a twist on the old prediction game, here are five things that will happen down south this season, and here are five things that won't.
• Speaking of the SEC, is it the villain of college football?
• The Biebs continues to insert himself into sports-related situations. He must be stopped.
• Scary stuff: Anna Benson was armed for battle when she went to see Kris Benson. Hell hath no fury like a psycho chick scorned.
• The Fourth was last week, but it's never not a good time to celebrate American heroes.
• The LolMets strike again. They could screw up a one-car funeral.
• Miguel Montero gave rookie hot-shot Yasiel Puig the old "not in my house" treatment, complete with a Mutombo finger wag.
-- Email us with any compelling sports-related links at [email protected]