Home /
Athlon's Essential 11 Links of the Day: July 18, 2013
Rounding Up the Web's Best Sports Links So You Don't Have To.
This is your daily link roundup of our favorite sports posts on the web for July 18.
• The ESPYs provide the lovely ladies of sports, like Jennie Finch (pictured), with an opportunity to glam up for a night.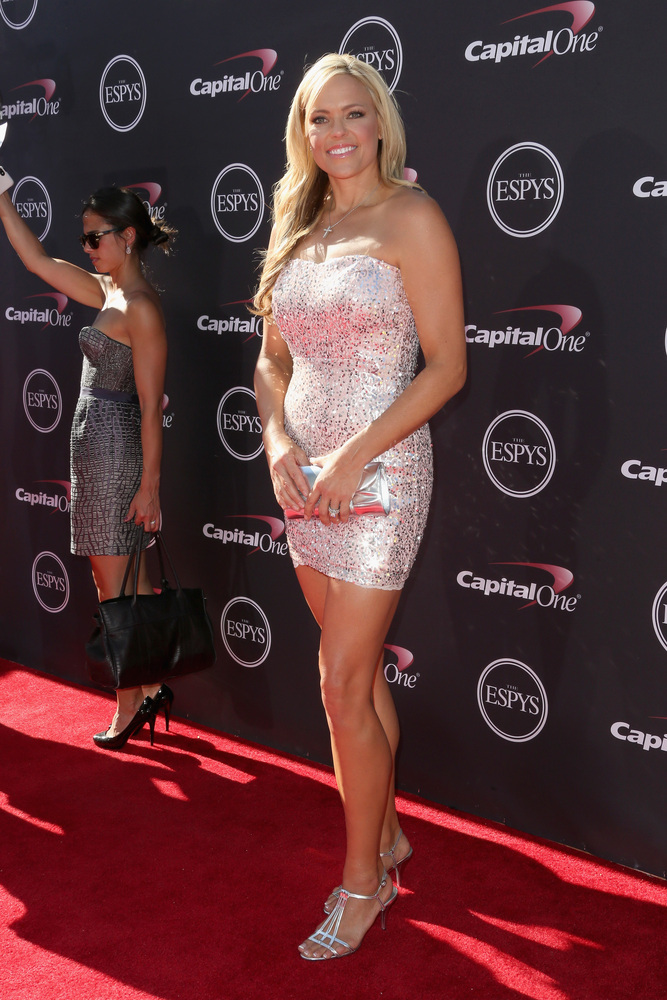 The results are pretty impressive.
• A countdown of athletes who are absolutely scandal-proof. Sounds like famous last words to me.
• This is interesting: NFL.com ranks the 50 most talented college players this year. No. 1 is no surprise. No. 2 is a big surprise, at least to me.
• Apparently, the law's got ol' Rick Flair in a chickenwing over-the-shoulder crossface hold over failure to pay spousal support.
• Yesterday at SEC Media Days, Johnny Football became Johnny Rock Star by handling the media hordes with aplomb.
• Rory McIlroy's struggles continued with a 79 at the Open today. That's what happens when you putt it into a bunker.
• A celebratory dance done right, courtesy of an Azerbaijani wrestler.
• Tiki Barber just went public with his man-crush on Eli Manning by saying that Eli's better than Peyton. Oh yeah? Well I think Ronde's better than Tiki, and I bet Peyton does too.
• CJ2K has big plans should his Tennessee Titans win the Super Bowl. Those plans apparently involve a comically oversized cigar. Bill Clinton called to ask where he could get one (your cheap '90s reference for the day).
• Les Miles explains social media by referencing the Harlem Shake. Sounds about right.
• For some reason, the Predators painted their ice to look like a giant pool of pee.
• Thomas Bjorn destroyed an $80,000 camera with his golf ball at the British Open today.
-- Email us with any compelling sports-related links at [email protected]