Home /
Athlon's Essential 11 Links of the Day: July 23, 2013
Rounding Up the Web's Best Sports Links So You Don't Have To.
This is your daily link roundup of our favorite sports posts on the web for July 23.
• A countdown I can get on board with: Ranking the 50 Most Famous WAGs in sports history.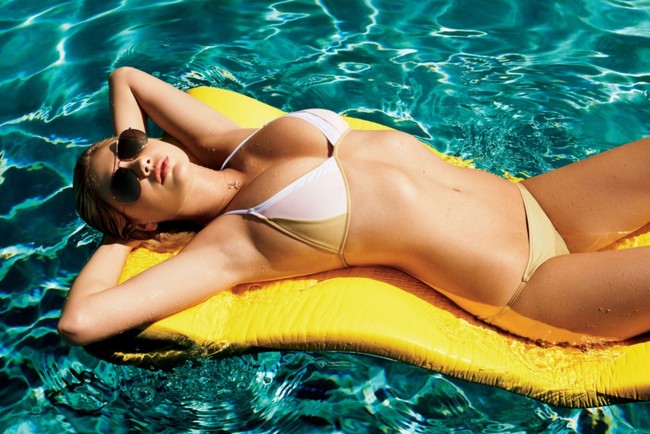 Kate Upton (pictured) is only 17th, so you know it's a strong list.
• Aaron Rodgers once bet a guy his salary via Twitter that Ryan Braun was clean. Let's see if A-Rod is a man of his word.
• Presented without comment: Dashcam video of Antonio Morrison barking at a police dog.
• Sage advice: Let's all relax and let Johnny Football do his thing.
• An update on the guy who has 22 kids by 14 women. He might get a reality show, and he's about to become a grandpa at 33. Nice to see responsible behavior rewarded with fame and fortune.
• Ray Lewis treads lightly on the subject of Aaron Hernandez. I think that's probably wise.
• The latest clown to rush the field got a taste of the infield dirt in San Fran.
• Apparently, Larry Legend is still money from three. But does he still have his amazing hops?
• Jason Heyward ended last night's Braves win in style.
• Today's odd coupling: Mr. Cub joined Pearl Jam onstage.
• SI's Richard Deitsch got people to share photos of their happiest moments via Twitter. The results are heartwarming.
• The grandson of a Brewers coach wanted his money's worth on his first pitch: 60 feet, six inches. Or, in his case, about two feet.
-- Email us with any compelling sports-related links at [email protected]