Home /
Athlon's Essential 11 Links of the Day
Rounding up the web's best sports links so you don't have to.
This is your daily link roundup of our favorite sports posts on the web for June 24.
• Coaches somehow manage to consistently outkick their coverage. Here's a rundown of sideline bosses who are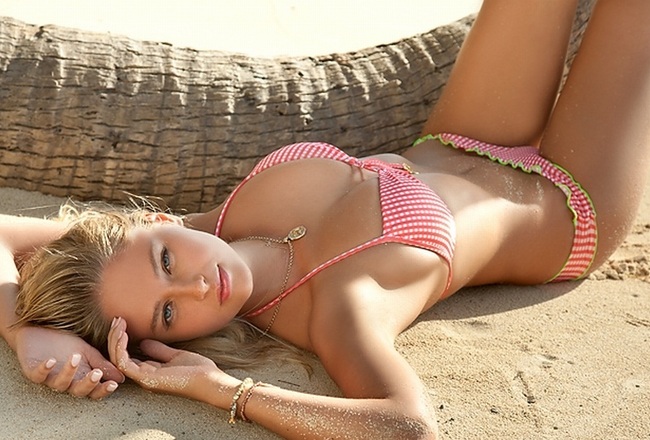 married to beautiful women (like Amanda Enfield, pictured, wife of balding, nondescript USC hoops coach Andy Enfield).
• Twitter went bananas last night over Nik Wallenda's Grand Canyon crossing. (Of course, Dick Vitale apparently thought it was the late Karl Wallenda doing the stunt.) Whatever ratings that thing got, they can thank social media. So is life-risking danger the future of television?
• Bubba Watson put a little dent in his image by hanging his caddie out to dry on national television.
• Here's every one of LeBron James' made shots in Game 7 compiled into one mesmerizing GIF.
• This year's key SEC revenge games start early. Buckle in.
• An amusing oopsie courtesy of a Milwaukee television station. (Warning: Somewhat R-rated.)
• Chris Chambliss is selling the bat and ball from one of the most famous postseason home runs in history.
• It's always fun when angry fans get hold of somebody's Wikipedia page, as happened to Doc Rivers.
• Jose Molina is so slow that Robinson Cano practically ran the ball from second to first to complete a double play.
• Proof from yesterday's Tigers-Red Sox game that there is no such thing as a routine fly ball.
Your browser does not support iframes.
--- Email us with any compelling sports-related links at [email protected]