Looking for a fun team name to spice up your fantasy NASCAR league?
The 2020 NASCAR Cup Series season is set to crank up with the 62nd running of the Daytona 500 on Feb. 16. That means it's time to start registering for your favorite fantasy NASCAR league on NASCAR.com, Fantrax, Fantasy Racing Online or even on DFS (FanDuel, DraftKings, etc.). We have come up with 75 funny, crazy, weird and/or outright silly names to help you get started on your quest to fantasy NASCAR greatness. Here's our list for 2020 in alphabetical order!
2 (lbs.) in the Rear Got Her Loose
2 Buschs 1 Johnson
2 Girls, 1 NASCAR Cup
4 Lefts Make it Right
A Bowyer's Life
A Happy Harvick Ending
A Little on the High Side
Almirola by Morning
Another Left Turn?
Baby Got Track
Beat'n 'n Bangin'
Blaney's Got a Gun
Blew Ba-You
Blue Logano
Bowyer Gonna Get It!
Brad Criesloudski
Bump 'n' Run
Busch Whackers
Chase the 9
Checkered Passed
Checkers or Wreckers
Close Encounters with the Third Turn
Dale Yeah!
Deez Lug Nuts!
Droppin' the Hammer
Earnhardt and Soul
El Diablo and the Magic Man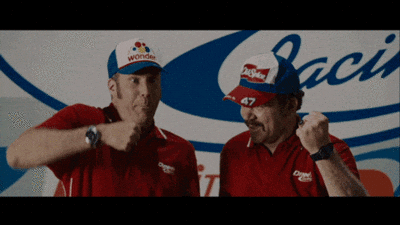 Erik Jones' Diary
Freaky Fast 4ord
Gas Holes
Gentlemen, Start Your Devices!
Go Left Young Man
Green Eggs and Hamlin
Green, White and Checkered
Harvey Wallbanger
Hello…Newman!
High Lane Drifter
High, Wide and Handsome
Humpy's Wheelers
If You Aint First, You're Last
It's Reddick in a Box!
Jimmies, Johnsons and Poles
Jimmie's Last Ride
Jimmie My Johnson
Left Turn Clyde
Losing Makes My Dick Trickle
Make NASCAR Great Again
Mike Honcho Racing
Nap? I Know How
Oval Eaters
Perfectly Round Almirolas
Petty...Petty...Petty Good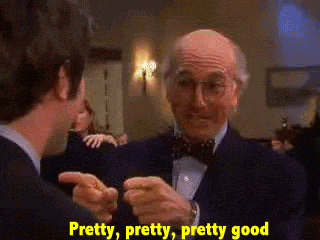 Pissin' Excellence
Put a Little Wedge in It
Racecar Backwards is Racecar
Racers of the Left Arc
Rowdy Busch Always Takes the Pole
Rubbin's Racin'
Shake 'n' Bake
Shift a Gear and Disappear
Sofa King Racing
Sunday is for Football
The Big Keselowski
The Blaney Bunch
The Holy Dale
The Rick Hendrick Experience
The TrueX-Files
The Wrecking Crew
Tight In, Loose Out
War and Preece
When Busch Comes to Shove
Whoop Pass
WHOSE HOUSE? STENHOUSE
Wise Johnsons Fear Rowdy Busch
Your Busch Burned My Johnson
— Written by Rob McVey, who is part of the Athlon Contributor Network. Follow him on Twitter @Rob_UTVOLS.
Include in Acu Data Feed:
Exclude from Acu-data Feed