Rounding Up the Web's Best Sports Links So You Don't Have To.
This is your daily link roundup of our favorite sports posts on the web for Aug. 26.
• Enjoy this countdown of the 101 Most Beautiful People in Sports. When surfer Ellie Jean Coffey (pictured) is only No. 14, you know it's a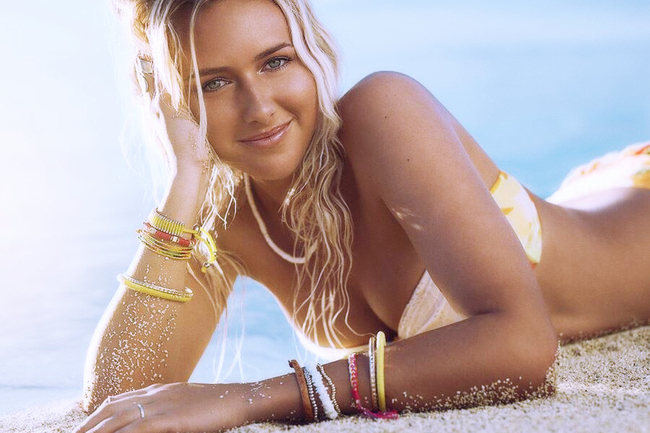 strong list. Fair warning: The list does include both sexes.
• It's here. College football. And there are already some BCS Championship elimination games on tap for the first weekend.
• The LolJets have already provided a season's worth of entertainment, and the season hasn't started. Let's enjoy the Ryan-Sanchez-Smith circus while we can.
• Jets and Giants fans staged an inter-sex brawl that was better than the action on the field.
• The SEC arms race has extended to schedule posters. These are pretty spectacular.
• Caroline Wozniacki is trying to convince the Twitterverse that she and Rory McIlroy are still together. Methinks she doth protest too much.
• A kid with cerebral palsy asked Jason Kipnis and Carlos Santana of the Indians to hit homes runs for him, and they obliged. Suck on that, Babe Ruth.
• Evidence as to why "Predator" is the greatest movie ever made. Hey, you'll get no argument from me.
• Were last night's VMAs the death knell of American culture? Here's the evidence in pictures and GIFs. The folks over at Morning Joe in particular had a conniption over Miley Cyrus' "performance."
• I know nothing about rugby, but I know a good prank when I see one.
• You know it's baseball's dog days when the old gum on the hat trick makes an appearance.
-- Email us with any compelling sports-related links at [email protected]