Rounding Up the Web's Best Sports Links So You Don't Have To.
This is your daily link roundup of our favorite sports and entertainment posts on the web for Dec. 17.
• Here's a fun slideshow: Scantily clad sports fans. Gotta love 'em: ignoring the elements while singlehandedly keeping the body paint industry alive.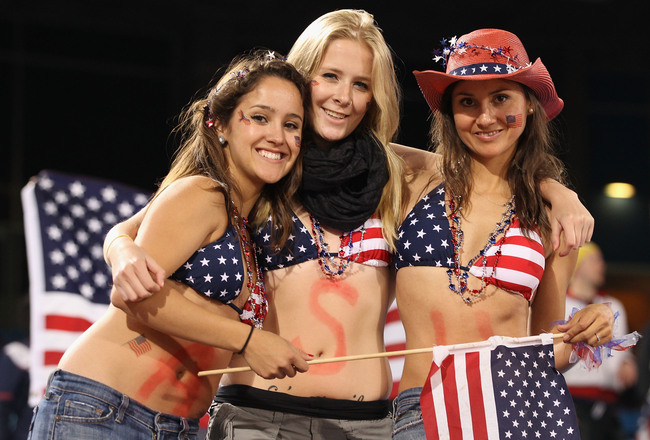 • Another thing you gotta love: Creative Wikipedia page edits. This one for kicker Justin Tucker after his game-winning 61-yard field goal last night.
• Speaking of Tucker's brief takeover of the Internet, here he is giving a shout-out to his fantasy team owners in his postgame interview.
• Torrey Smith took the opposite approach, blasting fantasy owners and their "fake teams."
• The weekly "Sorry Your Team Lost" NFL roundup. It was a rough week of watching teams like the Cowboys and Lions and players like Eli live down to their stereotypes.
• The Catch of the Week came courtesy of an alert airport security guard. Note to Megatron: This is how you do it.
• Here some pretty amazing then-and-now photos of college basketball coaches. Some highlights: Kevin Stallings rocking a righteous comb-over, and Tom Izzo channeling a '70s porn star.
• Excellent debate fodder: the best and worst NFL broadcast crews, quantified scientifically.
• For some reason, Paul McCartney sat in the cheap seats at a Nets game and really seemed to want a free t-shirt.
• Jason Dufner had a humiliating Silly Season putting mishap. He consoled himself by Dufnering with beautiful women.
• A hockey stick made the defensive play of the night.
• Newly minted Heisman winner Jameis Winston stopped by the David Letterman Show to deliver the Top 10.
-- Email us with any compelling sports-related links at [email protected]